Asset Management
and E-Waste Recycling
American, woman owned and operated R2:2013, ISO 14001 and OHSAS 18001 certified electronic recycler.

There's no need to stockpile your old electronics when Premier Surplus Inc., will recycle them. We offer e-waste recycling that gives new life to your old equipment while helping protect the environment. Read more…

From PCs to medical equipment to replacement parts, Premier Surplus' experienced remarketing team allows us to achieve the very highest asset recovery value for our customers. Read more…

Premier Surplus Inc provides hard drive shredding solutions for government agencies and corporations in the Southeast. Read more…
Premier Surplus, Inc. has the largest Georgia based logistics fleet servicing the electronic recycling industry. Read more…

Premier Surplus, Inc. offers product destruction services to our customers. To learn what types of products we destroy please read more…

Premier Surplus, Inc. has the capabilities and resources to recycle your universal waste; this includes lamps, batteries, mercury-containing devices, lighting ballasts and more. Read more…
More Than Just Recycling
Since 2008 Premier Surplus, Inc. has diverted millions of pounds of e-waste from our public landfills. Along the way we have established a level of customer service that sets us apart in the industry. This has allowed us to expand our reach and facilities while being recognized by our customers for our performance.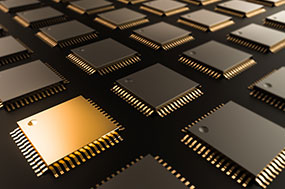 What Sets Us Apart
Proven customer service and the ability to be a one-stop electronic asset recycling provider has allowed Premier Surplus, Inc. to stand apart from its competition. We own and operate our own logistics fleet of trucks; 20 semi-trailers, 2 tractors and 4 box trucks service customers on a daily basis around the metro Atlanta Area.  We Process E-waste, Shred Hard Drives, Dismantle and Remarket Assets under one roof. We are your one stop service provider, none of these processes are subbed out.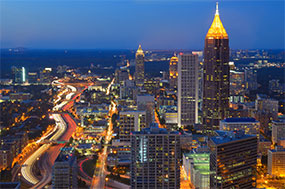 Accomplishments
Premier Surplus Inc received the AT&T 2014 Supplier Sustainability Award in the Environmental category. Recognizing Premier Surplus Inc for outstanding performance and recycling more than 2.6 Million pounds of electronics during 2013 and 2014 from the Southeast region. Premier Surplus, Inc. upgraded in 2014 to a 50,000 square foot secure facility, and upgraded in December 2014 to R2-2013 certification. In 2015 Premier Surplus had 45% Material Volume Growth. This steady growth allowed Premier Surplus to relocate in 2017 to a larger 137,000 square foot secure facility.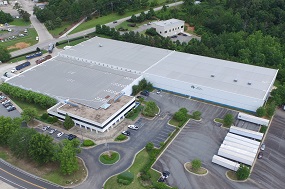 Take the Tour
Premier Surplus Inc encourages new customers and existing customers to "take the tour" of our processing facility. Find out how you are being kept safe from cyber theft. See for yourself the processes that protect your company. Also see how we turn e-waste into different commodities all under one roof. Our owners have always had the goal of being a one stop solution for companies and government agencies.   We have the capabilities to remarket, recycle, shred and destroy any material or equipment. Don't leave the final disposition of your equipment to chance. See for yourself the Premier Surplus Inc difference.
About Premier Surplus
Premier Surplus, Inc. is an American, woman owned and operated business, with over 50 years of combined experience in Asset management and e-waste recycling. We are proud to be one of the top companies in the state providing computer recycling and electronic recycling in Georgia. On behalf of our customers, through both remarketing and commodity pay back, we strive to recapture top value on all of their EOL assets.
At Premier Surplus, Inc. our number one priority is to safeguard our customer's information by offering proper data destruction.  Our process is leading the way to manage and safely dispose of e-waste.  All equipment is brought back to our secured recycling facility located outside of Atlanta, Ga.
We understand every customer has different requirements.  Premier Surplus, Inc. will tailor make asset management plans according to the customer's specifications.
Call Premier Surplus, Inc. today for your one on one consultation.