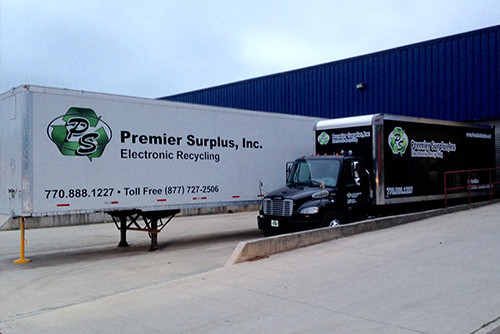 Premier Surplus, Inc. has the largest Georgia based logistics fleet servicing the electronic recycling industry.  From single pallet pick-ups to full trailer loads we can service your recycling needs.  Our fleet of box trucks and tractor trailers service the entire state of Georgia while our transportation partners enable Premier Surplus, Inc. to cover the Southeast and beyond.
Our pickup and logistics processes are focused on providing the most secure chain-of-custody in the industry. Customer sign-off prior to departure is required. Our trucks are sealed after customer approval and prior to departure.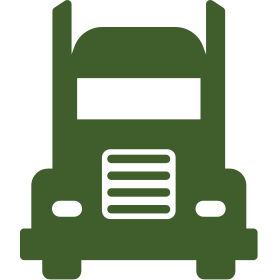 ---
Flexible, Fast, Secure.
Premier Surplus Inc. has the largest fleet of trailers and trucks in the SE Region to support your electronic recycling needs.
Safeguard the destruction of your information
To our valued customers that use Premier for electronic recycling, we offer our data destruction service at no cost. Call us today to find out how we can help your organization recycle your electronic assets and safeguard the destruction of your information.
Proven, compliant, and secure, Premier Surplus, Inc. is the Southeast's number one choice for data destruction.