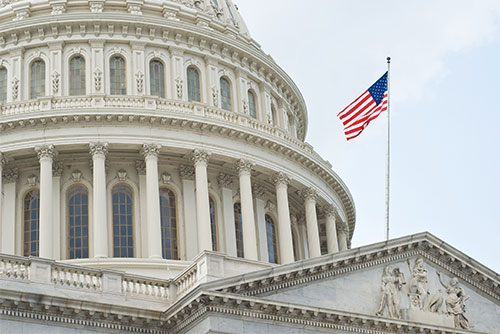 Government
GSA Schedule 899-5
Premier Surplus Inc holds several government contracts both at local and federal level. Our secured electronic recycling process has helped many agencies dispose of used electronics, while meeting rigorous standards for new modern day reporting requirements.  Our stream line process makes communication and reporting simple and effective. Premier Surplus Inc holds GSA Contract Number GS-10F-192BA.
We are approved to recycle all types of e-waste and universal waste from all Federal agencies.
Our price structure is simple and very competitive compared to other companies on schedule.
What we offer:
Pick up And Logistics Services
Asset Management Programs
Hard drive Shredding
Product Destruction
E-Waste Recycling
Universal Waste Recycling
Premier Surplus Services
There's no need to stockpile your old electronics when Premier Surplus Inc., will recycle them. We offer e-waste recycling that gives new life to your old equipment while helping protect the environment. Additionally, we offer hard drive shredding that prevents theft of your business or personal information. Eliminate old electronics safely with e-waste recycling from our company in Atlanta, Georgia.