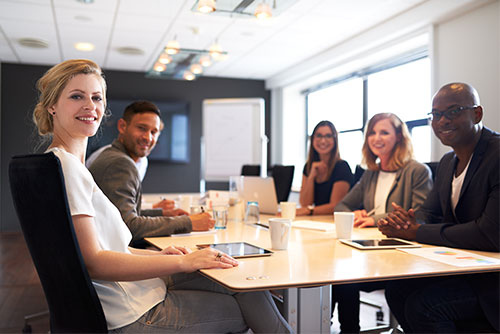 Corporate Recycling
It's no wonder why Premier Surplus Inc. services multiple fortune 500 companies. With expertise in reverse logistics, recycling container deployment, equipment de-installs, and a shred system that can shred over 125 hard drives per minute and 40,000 lbs. of low-grade electronics per day, Premier Surplus, Inc. is the best choice for top corporations.
Corporations:
Premier Surplus Inc is proud to work closely with over 100 different corporations. Our corporate customer size ranges from multiple tractor trailers loads each week to twice yearly pick-ups.  With our logistics reach and resources, every customer big or small will receive a great experience when recycling their e-waste.
Corporate Real-estate:
For property management companies, Premier Surplus has several solutions for electronic recycling. If you currently are a property management company with multiple tenants, Premier Surplus Inc. can offer recycle bin redeployment service and scheduled recycling events on-site to service your entire client base.  Our program provides detailed reporting and accountability to track the compliance and performance of equipment recycled per pick-up or event.
Certified, compliant, consistent this is what you will experience with Premier Surplus Inc.  Please contact us to discuss your electronic recycling needs.
Premier Surplus Services
There's no need to stockpile your old electronics when Premier Surplus Inc., will recycle them. We offer e-waste recycling that gives new life to your old equipment while helping protect the environment. Additionally, we offer hard drive shredding that prevents theft of your business or personal information. Eliminate old electronics safely with e-waste recycling from our company in Atlanta, Georgia.